Yasmin is in her fourth semester at Hewad University. Her fees cost US$350 per semester. 
---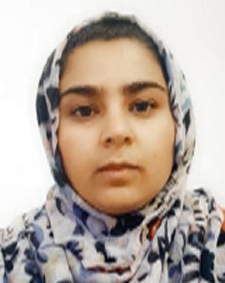 Yasmin, daughter of Khairullah, is a resident of Badakhshan who currently lives in Kabul with a ZamZam Charity Foundation member's family.

"Because we are in a bad economic situation, I have been supported by the ZamZam Charity Foundation for the last two years. Fortunately, with the cooperation of the ZamZam Charity Foundation, I was able to successfully complete four academic semesters, but after the recent development in the country, the University has asked to pay the fee."
Help me continue my education by helping me pay my tuition fee.