Breshna is in her fourth semester at Hewad University. Her fees cost US$350 per semester.
---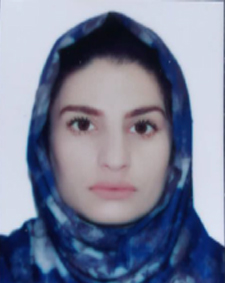 Breshna bint Zabiullah comes from a large family with 9 members and lives in Kabul.
"I am Breshna Samadi, the daughter of Zabihullah. I am a law student.
"I spent my childhood without any problems and was very well like any other normal child until my father got married for the second time and our life problems started slowly.
"Eventually, my father left us forever and then my mother got sick. She has been in bed for several years. We endured many economic problems. I finally finished school with a lot of problems, but I did not lose my ability. I struggled with the problems that came our way in life. I wanted to go to a public university to get higher education so I can earn more money for my family.
"Fortunately, I was able to enter computer science at a public university with a lot of effort. I continued my education there for a year, but unfortunately, I was forced to leave the state university due to severe economic problems, lack of tuition and car rental money.
"After that, with the help of Ms. Niloufar Ebrahimi, the founder of the Zamzam Charity Foundation, I was introduced to a private university. After the Taliban came to power, the university demanded tuition fees, but I cannot afford it, I am currently in a hopeless situation.
Help me continue my education in order to pay my tuition fee.