Asia is 21 years old and single. Her University fees cost US$350 a semester.
---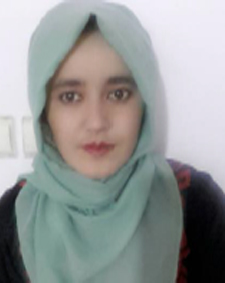 It has been a year since I was introduced to the ZamZam Foundation.
There are five members in my family. The living conditions of many of us are miserable and disappointing. My father, who was the only breadwinner of our family, is struggling with illness and no light of hope shines for us.

The pain of hunger and poverty, not achieving my dreams, which is to continue my education, and not having a relatively more prosperous life, hurts me every day.

I dream and still wish that I can become a doctor who could serve my compatriots, especially the helpless and poor women of my country, but it seems that I will be buried with my unfulfilled dreams.

I ask you, compatriots and friends living abroad, to support us so that I can continue my education.
I really want to start my studying at the private University as soon as possible.